Entrepreneurs are driven by their passion for their business idea, their vision for the future, and their desire to create something new and innovative. They are motivated by the challenges and obstacles that they face on their journey, and they use these experiences to learn and grow. Entrepreneurs also draw motivation from their team, their customers, and the impact that their business has on society. They understand that their success depends on their ability to stay focused, disciplined, and persistent in the face of adversity. Through their example, entrepreneurs teach us the importance of having a clear purpose, a strong work ethic, and a willingness to take risks and learn from failure.
Here's what entrepreneurs had to share about what makes them motivated.
#1- Vision and the dream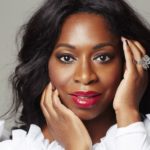 For me the why is both the vision and the dream. My why has always been driven by the inside. So, it is both raw and personal. It is not about the products that I create but about the effect they may have on my young impressionable customers and their moms; those who I always have in mind when I am thinking about what next. For me it is all about going beyond the product and focusing on the messaging; so, it is not the product but what the product represents and stands for. My why is driven every day by the fact that I can inhale the next day knowing that I stayed true to my principles and values.
Thanks to Alisia Grenville, MaRen Designs!
---
#2- Wealth creation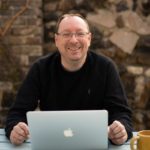 If you ask me, creating wealth is the driving force behind most business owners and entrepreneurs. An entrepreneur's driving force is to make a profit. The goal of the majority of business owners is to make a profit. Entrepreneurship has produced several of the world's richest people, including Warren Buffett, Jeff Bezos, and Bill Gates. All of them have some ownership stake in companies they helped launch. When someone decides to go into business for themselves, one of their motivations may be the possibility of creating substantial wealth for themselves.
Thanks to Pete Chatfield, Household Money Saving!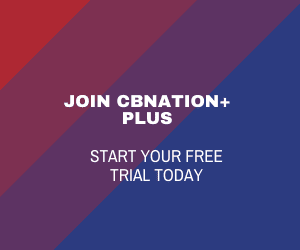 ---
#3- Inspiring leadership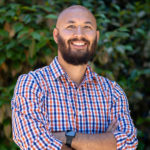 I'm motivated by the opportunity to lead with purpose as a CEO. I enjoy making an effort to learn something about each of my colleagues. I encourage employees to ask questions and discuss concerns. I strive to empathize with my team to better understand their challenges and concerns. As a leader, my goal is to foster trust and inspire my team by showing compassion. Knowing that my guidance can help others, as well as represent my business with pride and passion is what motivates me to do what I do.
Thanks to Nick Allen, SportsLingo!
---
#4- Innovation and creation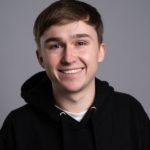 My why, is becoming an innovator and fostering success—these are my motivators to grow my business. I'm driven by the very idea of innovation and creation. The idea of creating something that resonates with consumers and revolutionizes an industry is one that I strive every day to manifest into reality. Success naturally comes with such an accomplishment, as well as personal fulfillment and a deep appreciation for the long journey forged toward such a milestone. Growing a flourishing business and achieving true innovation in the process is what motivates me to grow my business.
Thanks to Dakota McDaniels, Pluto!
---
#5- A variety of reasons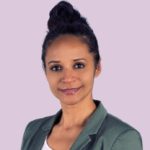 Entrepreneurship motivates me for a variety of reasons. It's great to have financial freedom and to have happy clients. However, the one WHY hat keeps me going during hard times is spiritual. Growing up, I was taught to believe that my ideas weren't good enough and that I must depend on others. I always knew that wasn't the truth. Reprocessing that has become a daily exercise. There is no point in knowing these beliefs are in you if you don't do anything about them. Every day, I challenge these beliefs through entrepreneurship.
Thanks to Catherine Diallo, Catherine Diallo!
---
#6- Problem solving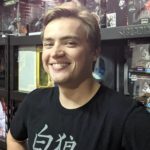 My motivation as a business founder comes from my desire to solve a problem in a unique and original way. I am motivated by the opportunity to create value for my clients and contribute to the development of my neighborhood. What motivates me is the thrill of creating something from nothing, witnessing it grow, and knowing that it made a big difference in people's lives. I believe that being successful in business is not just about generating revenue, but also about creating a difference.
Thanks to Ray, Poggers!
---
#7- Facilitation and providing value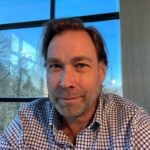 I have always made sure monetary gains are secondary, almost as a byproduct of my business venture. First and foremost comes providing value. Whatever you make needs to be of value to someone, it has to be a benefit worth the price you put on it. Secondly, I also wanted others' process of creation of value to be facilitated through me, hence marketing was a great avenue to explore.
Thanks to Joshua Rich, bullseye locations!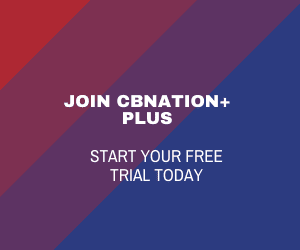 ---
#8- Unleashing potential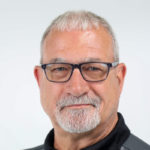 My, why is the drive that I have to make sure that my dreams can come true. Every step I take and every action I perform has a purpose – to build a better future for myself and for those around me. Life can be tough and it's not always easy but with passion, dedication, and perseverance, anything is possible. My why makes me focus on the big picture and strive to never give up no matter how insurmountable the challenge may seem. Every day is an opportunity to dig deeper and uncover different ways to make my dreams a reality. I am motivated by the hope that those dreams will in fact come true.
Thanks to Mark Timmons, Aquajudge.com!
---
#9- Inspiring others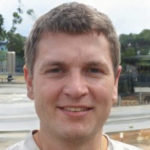 My motivation comes from the desire to see a better, more just world. Growing up, I was surrounded by racism, sexism, and other injustice. Watching those around me suffer made me want to do something to make a difference. I want to improve lives and create opportunities that might not otherwise exist for some people in our society. Thus, every decision I make has improved the world in my mind. As a result, my why is my drive and desire to create a better life for all people regardless of their gender, race, or any other factor that would typically hold them back from achieving success.
Thanks to George Harrison, pkgmaker.com!
---
#10- Inner drive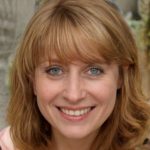 My why and motivation are driven by the desire to pursue a life of purpose, integrity, and passion. I believe that when one lives with these values in mind, they can truly be fulfilled. For me, this means challenging myself to do better every day and not settling for mediocrity or getting comfortable with complacency. My why is also motivated by a sense of responsibility towards others – I want to help create positive change in the world through my actions and influences. Finally, my why is fueled by simply wanting to make an impact  – while still enjoying my journey along the way!
Thanks to Kreisel Jaquish, Hellovein!
---
#11- Developing capabilities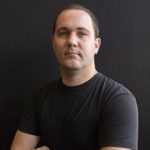 I'm motivated to do and be better than I was the day before. I strive to take on interesting challenges, set goals for myself, and pursue personal and professional success. By continuously revisiting my accomplishments with gratitude, using failure as a learning opportunity, pushing myself creatively, and staying open to new ideas, I'm always looking for ways to grow no matter how big or small. Doing so is incredibly rewarding and gives me a sense of accomplishment. That's why putting in effort toward developing my own capabilities is one of my biggest incentives and motivations in life.
Thanks to Luke Fitzpatrick, Drsono!
---
#12- Positive attitude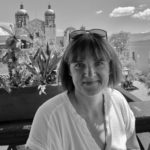 As the owner of a business dedicated to professional and personal growth, I am driven by a deep-seated belief in the power of individuals to transform their lives and achieve their full potential. I am driven by my passion for learning and self-discovery, as well as the impact my business has on people's lives. I have seen firsthand the transformation that occurs when individuals are given the tools and resources they need to grow and succeed. My motivation stems from a belief in the power of personal freedom.
Thanks to Maja Nagelj, Weirdo.Rocks!
---
#13- The two Cs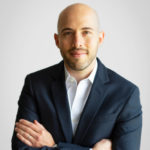 The two Cs are my motivation – Clients and Colleagues. Clients, of course, are the primary focus and why I'm in business. It's incredibly rewarding to see them succeed, often beyond their wildest expectations, due to our collaboration. Equally important, though, is the people behind the process. The knowledge exchange, growth, and mutual respect I experience with both clients and colleagues make me excited about coming back to work every day. It's a privilege to be part of something larger than myself, and the relationships I've built through business have been invaluable.
Thanks to Justin Thomas, JourneyEngine!
---
#14- Finding passion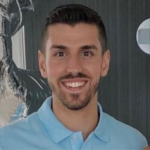 Passion is my motivation. Having developed a love for coins and collecting at a young age, I started a business where I get to pursue my passion every day. Having a company whose mission is to assist others who share that same passion is a dream come true. At Bullion Shark, we frequently are searching for a specific coin to complete or add to a collection. The hunt for these coins as well as discovering and handling new coins provides immense joy. It is easy to stay motivated when you are doing what you love. Having developed a love for coins, I started a business where I get to pursue my passion.
Thanks to Andrew Adamo, Bullion Sharks!
---
#15- Growth mindset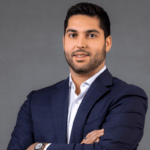 As a business leader, my why/motivation is to create value for my stakeholders while fulfilling my personal and professional goals. I strive to make a positive impact on the world through my work, by developing innovative products and services, creating jobs, and driving economic growth. My ultimate goal is to build a thriving and sustainable business that benefits all of its constituents, including customers, employees, shareholders, and the community. I am driven by a desire to continuously improve, learn and grow, and to make a difference in the world through my leadership.
Thanks to Nathan Sumekh, Legal Soft!
---
#16- Helping others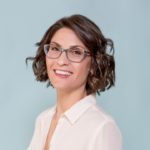 The biggest why in starting my business was the desire to work helping people I like and respect on fun, fulfilling projects. It's gratifying to help clients achieve great results when they get stuck on a project due to a lack of expertise. Over time, as my business has grown, my "why" has transformed, too. I aim to grow my team to give them great opportunities and a sustainable work-life balance. My goal is to help others realize that "having it all" is achievable and give them access to the tools, they need to find it.
Thanks to Tory Gray, The Gray Dot Company!
---
#17- Winning attitude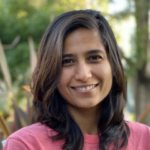 There is no question that I have a lot of passion for what I do. But what does that mean? It means that I am driven by my love for business, and the idea that there are so many things out there waiting to be discovered, developed, and shared with the world. I'm not just talking about products or services—I'm talking about ideas. If you can take an idea and turn it into something tangible, then you're sharing something with others that they can use to improve their lives in some way. It doesn't matter if it's an app or a service or a new way of thinking you've given them something they didn't have before.
Thanks to Gauri Manglik, Instrumentl!
---
#18- The progress and the finished product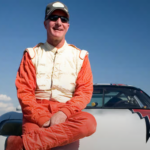 My motivation has always been fueled by how I feel about myself when something comes together through the work I've put in. Whether it be in my personal life while working on cars, or as a businessman who is working on a new business, I love seeing the progress and the finished product. It drives me to keep working. That progress I see gives me an adrenaline rush like very few things can provide and that has motivated me for years to keep working hard, being smart about each decision I make, and my goal of creating the best product possible.
Thanks to Jason L. Arthur, LookupAPlate!
---
#19- The challenge of growing a business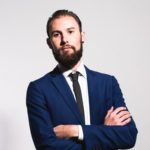 As a successful entrepreneur and business owner, I started my venture driven by a passion to bring my ideas to life and make a positive impact in the world. I saw a gap in the market and a need for a solution that I was confident I could provide. Building a successful business not only satisfies my entrepreneurial spirit but also allows me to use my creativity and innovation to drive change and create a better future for myself and others. I am motivated by the challenge of growing my business and the satisfaction of seeing my hard work pay off in the form of happy customers and a thriving company.
Thanks to Percy Grunwald, Hosting Data!
---
#20- Success drive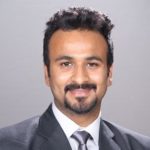 My motivation for business stems from my passion for creativity and innovation. I love solving problems and creating solutions that can improve people's lives. I see entrepreneurship as a way to bring my ideas to life and make a positive impact on the world. My ultimate goal is to build a successful company that can make a difference, not just for me, but for everyone involved. Whether it's creating jobs, providing high-quality products and services, or simply making people's lives easier, I am driven to succeed.
Thanks to Rahul Vij, WebSpero Solutions!
---
#21- Customer needs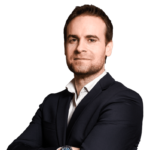 I have found that the majority of my motivation in business stems from a desire to do well. It is not necessarily a desire to make money or grow my company, but rather to do well for my customers. When I was first starting my first business, I was motivated by the idea that there were many people who needed what we were selling. The challenge was to figure out how best to sell it to those people. In order to do so, I had to learn how the industry worked and what trends were on the horizon. This meant attending seminars and talking with other business owners who had been successful in similar fields.
Thanks to Thomas Newman, VIVA Financial Tuition!
---
#22- Two things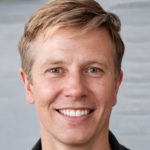 Motivation is a combination of many things. First, I'm motivated to make sure that I have a strong relationship with my team and the people who work for me. It's important to me that they are happy in their work, which means that they're going to be better at it. Second, I'm motivated by the opportunity to learn new things. I've always been the type of person who doesn't want to stop learning, I want to know everything that's out there so that I can use it all in my business. Thirdly, I'm motivated by the fact that we're making such an impact on this world as a whole!
Thanks to Daniel Nyquist, Crosslist!
---
#23- Self-discipline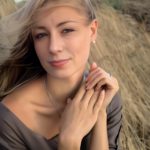 As an entrepreneur and business owner, my deepest why is to constantly strive to be better than I was yesterday. This drive to improve and evolve drives me to take calculated risks and push beyond my comfort zone. My passion for growth is not just about achieving personal milestones, but about using my talent to help others. My business is not just a means of earning a living, but a platform for making a positive impact on the world and leaving a lasting legacy. I am unapologetic in my pursuit of excellence. This is my purpose, my passion, and my unwavering commitment.
Thanks to Anna VanDem, Anna's Views!
---
#24- Belief in self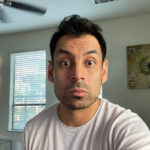 My why or motivation is centered around creating a positive impact and adding value to people's lives. I believe that by providing quality products or services and fostering a positive work environment for my employees, I can make a meaningful difference in the world. My passion for entrepreneurship and drive to succeed are fueled by a desire to help others. I strive to continuously learn, grow, and evolve. My motivation is rooted in the belief that through hard work, and determination, I can create a successful business.
Thanks to Eric Sornoso, mealfan!
---
#25- Goal achievement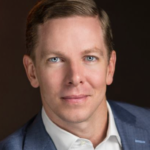 Having been an entrepreneur and business owner for over 10 years, my why/motivation has evolved significantly. Initially, it was about financial gain and achieving success, but as I've matured in business, my motivations have shifted to being more holistic. Now, my motivation is rooted in leaving a lasting legacy that will benefit not only myself and my family but also my community and the world. I focus on providing quality legal services tailored to my client's needs. For me, it's about making sure that every decision is for the greater good so that it can have a lasting impact on those around me.
Thanks to Andrew Pickett, Andrew Pickett Law!
---
#26- Pursuit of passion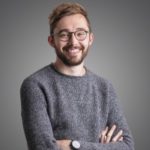 As the founder of Bingo Card Creator, I'm driven by my passion for creating innovative solutions that bring joy and excitement to people's lives. I have seen the real-life impact of my products and services through the positive feedback and loyalty of my customers, with 80% of them returning for repeat purchases. Knowing that I have made a difference in someone's life or business is what motivates me every day to continuously strive for excellence and find new and creative ways to improve. My passion for business and drive to make a real-life impact is what sets me apart as a CEO and entrepreneur.
Thanks to Sam Underwood, Bingo Card Creator!
---
#27- Defeating procrastination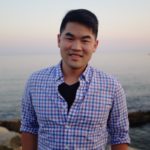 I love the unique opportunities to become a disruptor that being an entrepreneur offers. Striving to be the one making the trends that set new standards of excellence motivates me to constantly improve my skills and knowledge. I enjoy finding voids that need filling and strategizing how to do so by being innovative and creative. I love creating unique solutions to help my company grow. With refined goals and ambitions to introduce the world to revolutionary and buzzworthy ideas, I can effectively carve my own path to disruption as an entrepreneur—that is my why.
Thanks to Andrew Chen, Videeo!
---
#28- Leading people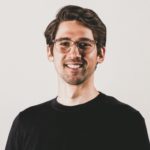 It has always been my dream to be able to lead people. I just think that there is something about leaders that make them pretty special. They have incredible power, and they can touch the lives of many. And so, I always strived to become one. This is my why and my motivation – to be able to fulfill my dream. I don't want to be stuck being a dreamer. I want to become a doer, and I remind myself of that every single day. My dream is my why.
Thanks to Patrick Cohen, CarCover.com!